Emlen has a New Uniform for the 2018-2019 School Year!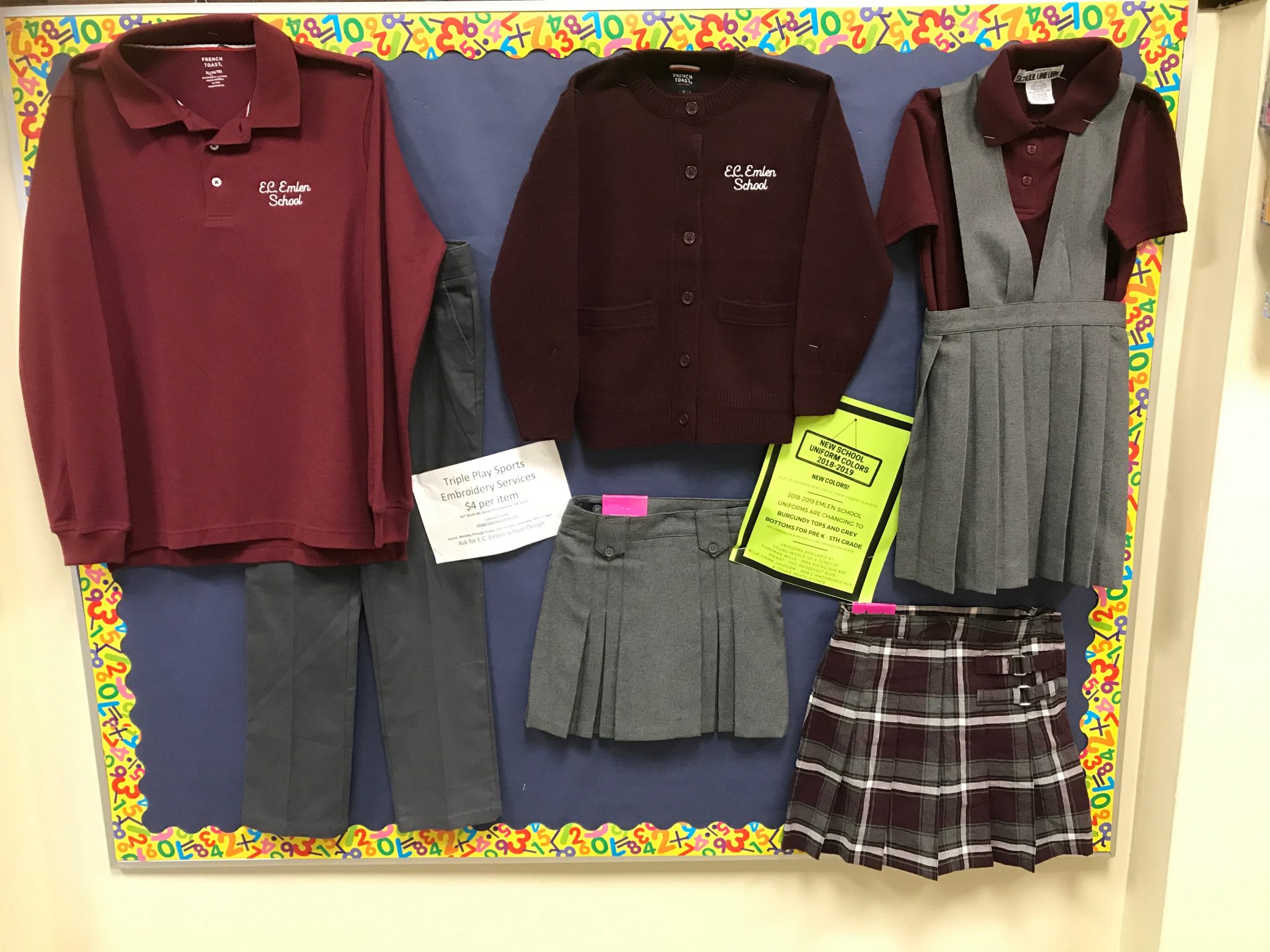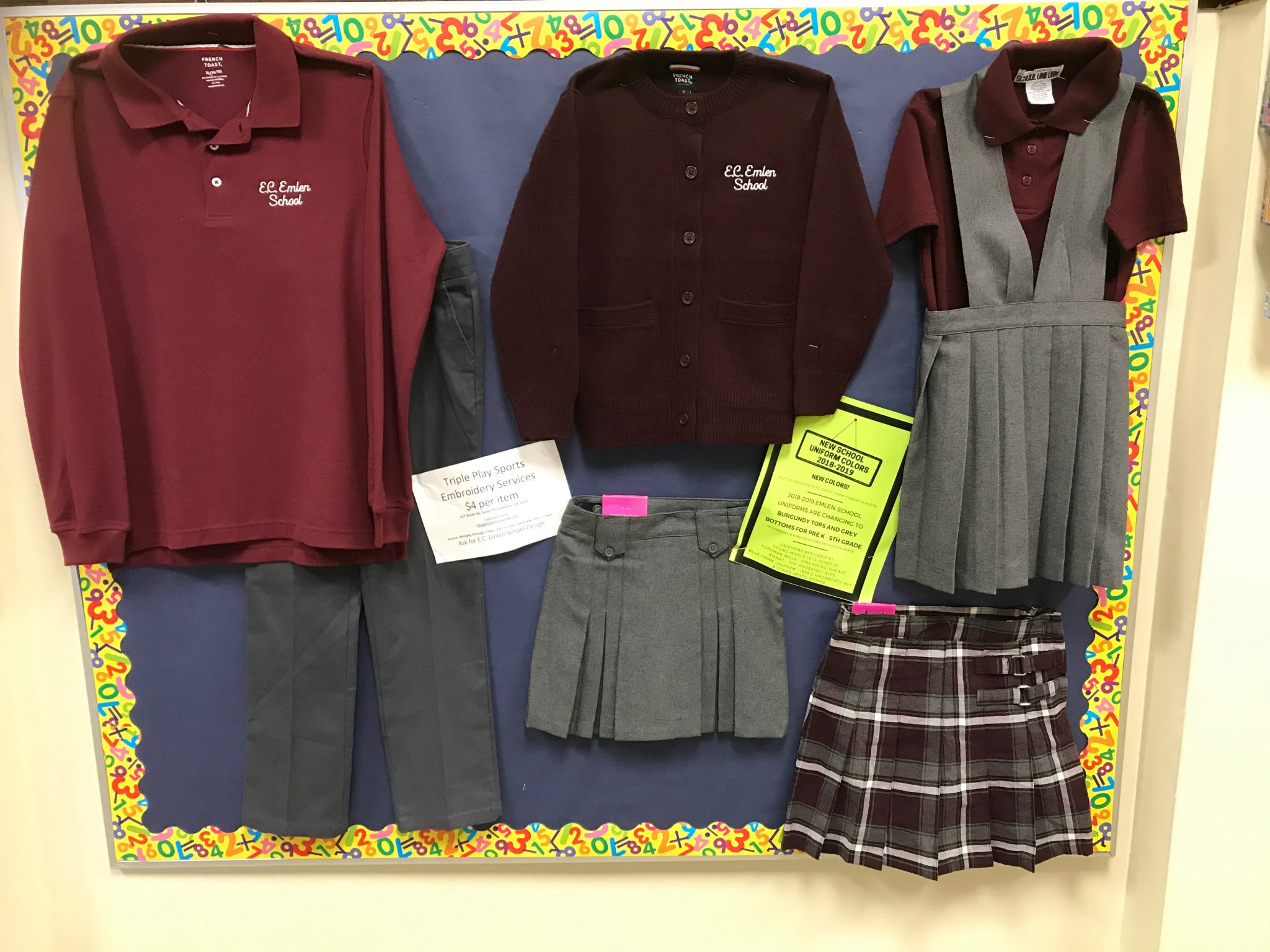 All students are to wear Burgundy tops and Gray Bottoms (Grades Pre-K-5)
Girls are encouraged to wear burgundy and gray plaid skirts/jumpers.
For Gym the following uniform is REQUIRED:
Burgundy Tops (will be sold at Emlen for $10.00) and Gray Sweatpants
Uniform Sweaters and tops can be embroidered with the Emlen School Name for $4.00 at Triple Play Sports.
Uniforms are available at: